BMW has been quickly releasing electric vehicles regularly as our industry moves to this new style of the drivetrain. They now offer completely electric alternatives to their 4-Series, 7-Series, and a completely new SUV that is around the size of an X5. In this article, we are going to be discussing each of those options, and maybe even look into the past a bit to see where BMW came from.
1. BMW i4 eDrive40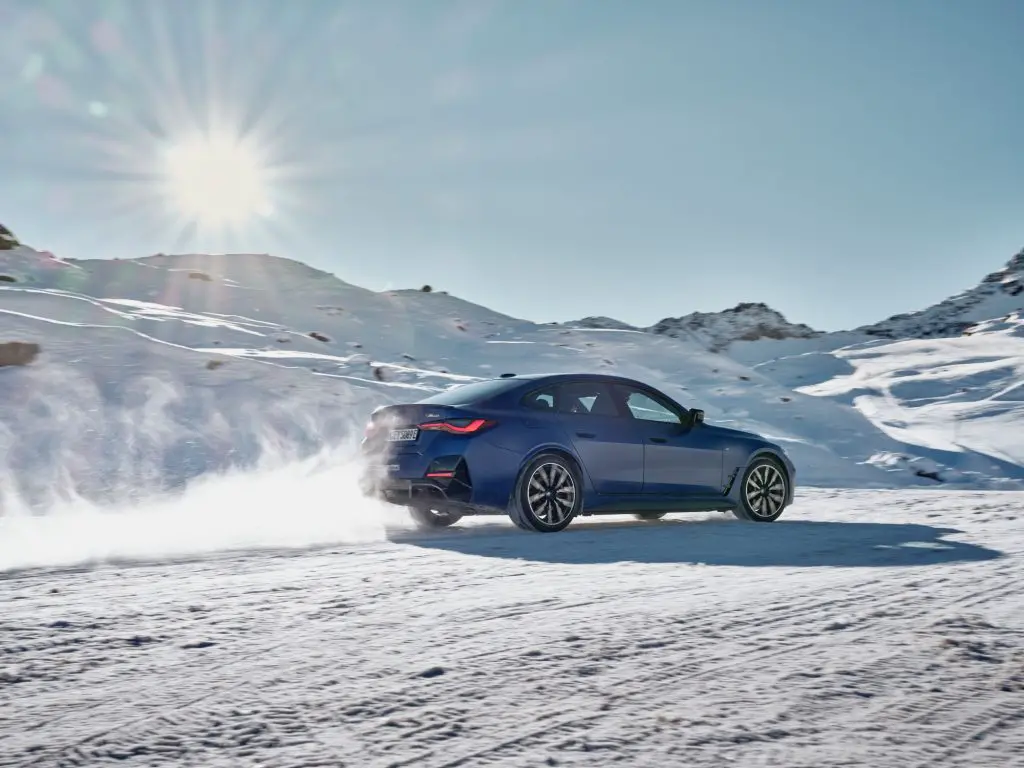 Since the BMW i3 (we'll talk about that later in the article) was discontinued, the new entry-level fully-electric vehicle from BMW is the i4 eDrive40. This entry-level i4 still is an impressive vehicle though, as it can achieve 0 to 60 in just 5.5 seconds. This is done by utilizing the rear-wheel-drive, and it's a single motor that pushes out 335 horsepower.
Even this entry-level sedan can make it up to 301 miles before it needs to be charged again, and even then, it can charge up to 109 miles of drive time in just 10 minutes on a fast charger.
2. BMW i4 M50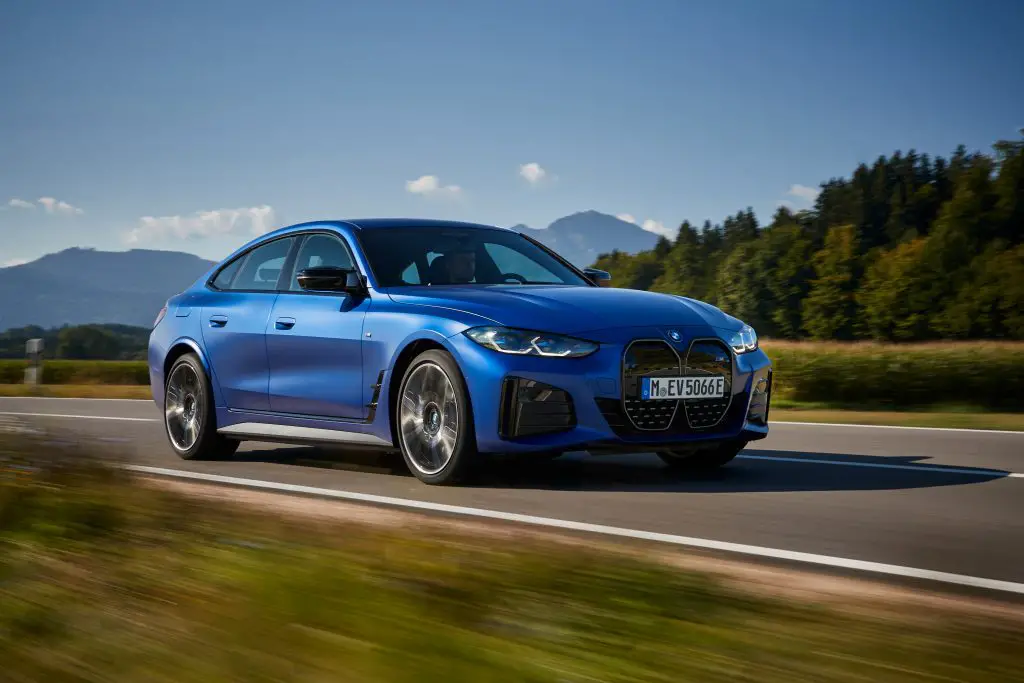 If you like the size of the i4 eDrive40, but want something with a bit more oomph, then you will be looking at the i4 M50.
This is essentially the M version of the i4, which gives you almost 2 seconds quicker 0 – 60mpg time, at 3.7 seconds, and ups your horsepower to 536 horsepower. The biggest downside to all of this additional power though is that your new range will be 270 miles max on this one.
Now, if you only have 10 minutes to spare, you can charge the i4 M50 up to 97 miles worth of driving on a fast charger in that time. That should get you home eh?
3. BMW i7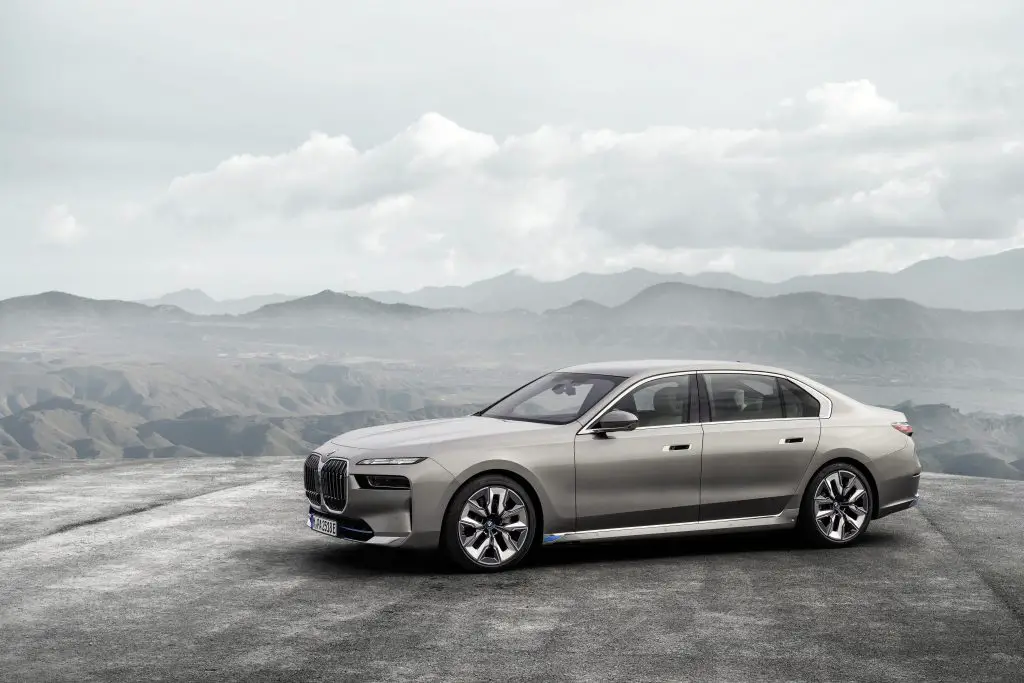 The new i7 was just released, and it is incredible. Outside of the basic specs of 536 horsepower, 4.5 seconds to 60 miles per hour, and up to 318 miles of range, it also offers some other impressive features.
This includes a curved display that contains both your infotainment and your gauge cluster. That isn't where screens end though, as there is a 31″ 8K screen that can be optioned for the rear passengers.
Do you want to be able to dim your massive sunroof? You can do that in the BMW i7. Want ventilated seats in the rear and front of your car? Yep, you guessed it, the i7 has that as well. It also comes with many, many other features as well.
4. BMW iX xDrive50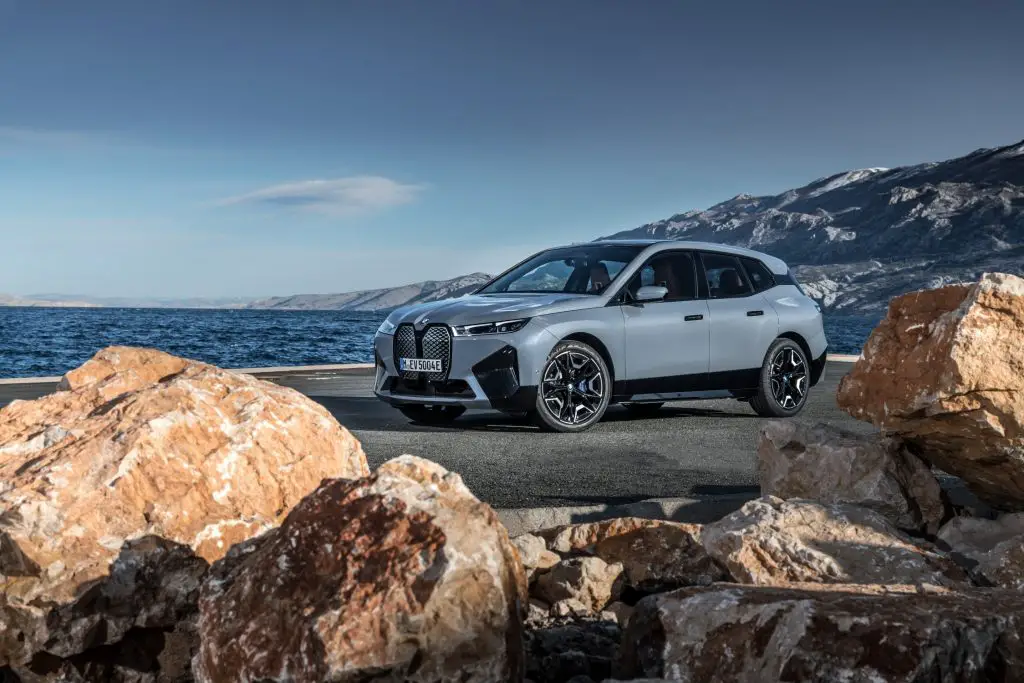 While many other electric vehicles that BMW (or competitors make) tend to be electric versions of an ICE version of their lineup, the iX is a completely new vehicle for BMW, built all on its platform.
The iX xDrive50 is the base version of this SUV, however, it even has 516 horsepower, which propels this SUV to 60 miles per hour in just 4.4 seconds. Even with that performance, this SUV can get 324 miles of range, which can be charged to 90 miles in ten minutes on a fast charger.
Some of my favorite features include radiant heating (different from heated seats), which allows components like the door and instrument panels to heat up, giving you even heat throughout the vehicle.
5. BMW iX M60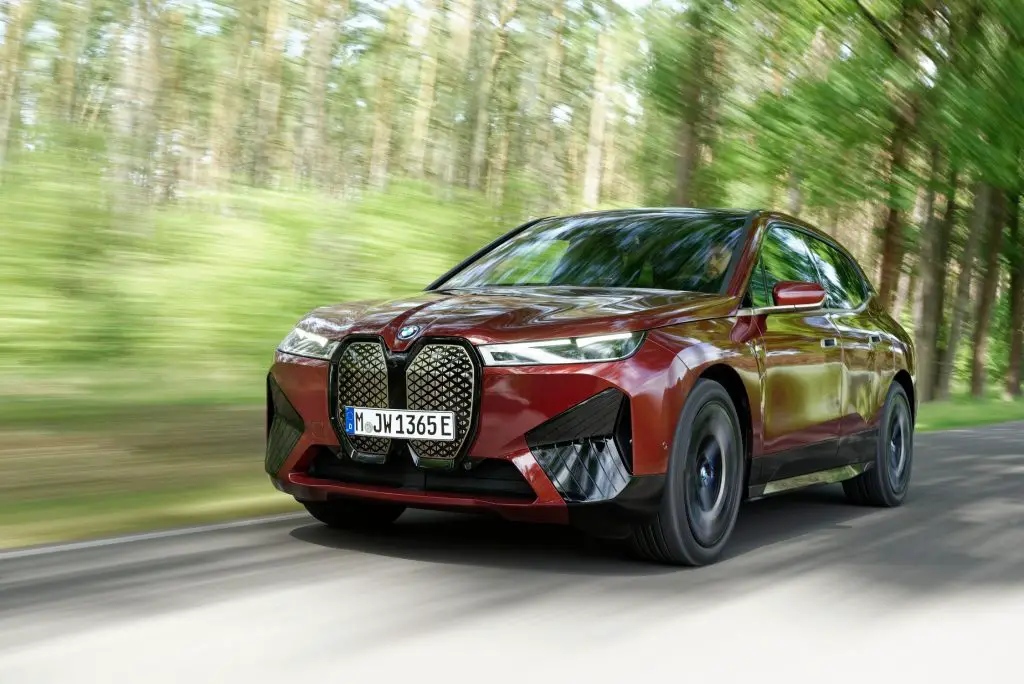 If you liked everything about the xDrive50, but wish it had a bit more power, then you should look at the M60, which takes everything you liked, but adds 94 horsepower (now at 610hp), and subtracts .8 seconds off the clock for you, meaning this SUV can hit that 60 miles per hour in a tiny 3.6 seconds (electric vehicles are nuts people).
All of this said, this all brings a premium on the price, so you will want to be willing to shell out extra cash to make that added performance worth it.
Which would I choose?
If I were to choose one of BMW's completely electric lineups, it would be an easy choice. The new BMW i7 is an incredible machine, that is a reasonable price, considering what you are getting. Sure, I can't afford it, but if we are talking hypotheticals, that would be it.
It has an incredible amount of tech, is high quality, and I like the new front end that they brought to it.
What past BMWs have been electric?
While most BMWs on the market today are relatively new, the company has been dabbling in this market for quite a while now with a single vehicle. So what was that vehicle?
1. BMW i3
The BMW i3 was a plug-in hybrid electric vehicle that was produced by BMW from 2013 to 2020. The i3 was part of BMW's new (and expanding) "i" sub-brand of electrified vehicles and was the company's first mass-produced all-electric vehicle.
It was also the first car to use BMW's LifeDrive platform, which was designed specifically for electric vehicles.
The i3 was powered by a 170hp (up to 181hp) electric motor and had a range of up to 126 miles on a single charge. The i3 was well-received by critics, who praised its design and build quality. However, sales were relatively low, and the i3 was discontinued in 2020.
Does BMW have any hybrid SUVs?
You are probably wondering why we would mention hybrid BMWs in an article about electric vehicles right? Well, not many people are aware of what hybrid means.
These are in fact vehicles that utilize a secondary electric drivetrain to power the vehicle. This can either be to aid in better gas mileage or even to give the vehicle better speed and performance.
Regardless, BMW has quite a few options if you want the benefits of an electric drivetrain, with the peace of mind of a gas engine. So with that said, here are the vehicles BMW offers that are hybrid!
BMW 330e Sedan
BMW 330e xDrive Sedan
BMW 530e Sedan
BMW 530e xDrive Sedan
BMW xDrive45e
Conclusion
If you are looking for a BMW that has an electric drivetrain, then you have come to the right place. BMW offers a wide range of vehicles that are either all-electric or hybrid-electric.
So whether you want the peace of mind of a gas engine or the performance of an electric motor, BMW has you covered. Thanks for reading and we hope this article was helpful!