A sports car can be a blast to drive, and shifting your own transmission is even more fun! Unfortunately, as time moves on vehicles are losing their manual transmissions, however, BMW is one of the few that continues to offer vehicles with an old-school stick shift transmission and offers three distinct vehicles in their lineup with a manual transmission.
1. BMW M2 CS
The first car on our shortlist on our list is also the shortest manual transmission vehicle they offer, which is the M2 CS.
While you can't get a standard M2 anymore with a manual transmission, you can with the BMW M2 CS with a stick shift.
The all-new Limited Edition BMW M2 CS … (CS stands for "Club Sport by the way) is a high-performance sports car that was designed with the track in mind.
It comes with a 6-speed manual transmission and a 3 Liter BMW Twin Turbo Inline 6 engine that produces 444 horsepower and 406 pound-feet of torque. It also comes with plenty of carbon fiber bits, a tuned exhaust, and plenty of red stitching.
This M2 CS can go from zero to 60 miles per hour in just 3.8 seconds, making it one of the quickest cars in its class.
In addition to its powerful engine, the M2 CS also features an upgraded suspension and brakes, as well as wider tires for improved traction. With its impressive performance and aggressive styling, the BMW M2 CS is sure to be a blast to drive.
2. BMW M3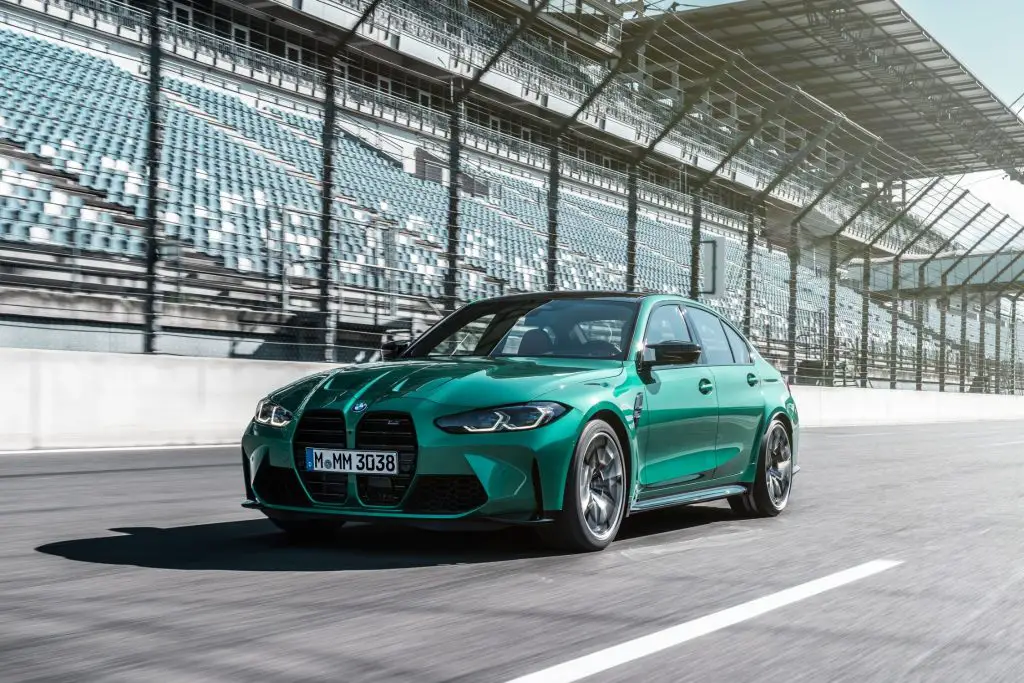 The BMW M3 is a high-performance version of the 3 Series, developed by BMW's in-house motorsport division.
The M3 originally was released in 1986 as a performance upgrade package for the E30 3 Series.
While the first version of the M3 was powered by a four-cylinder engine, this was replaced by an inline six-cylinder engine in 1992, and that continues to today with the same Twin Turbo setup that we found in the M2 CS from earlier.
The M3 is being offered with a six-speed manual transmission or a seven-speed dual-clutch transmission.
The current M3 is powered by the same twin-turbocharged 3.0-liter inline six-cylinder engine as the M2 CS, but in this application, it produces 503 horsepower, but due to its extra weight, it goes zero to 60 in the same 3.8 seconds.
3. BMW M4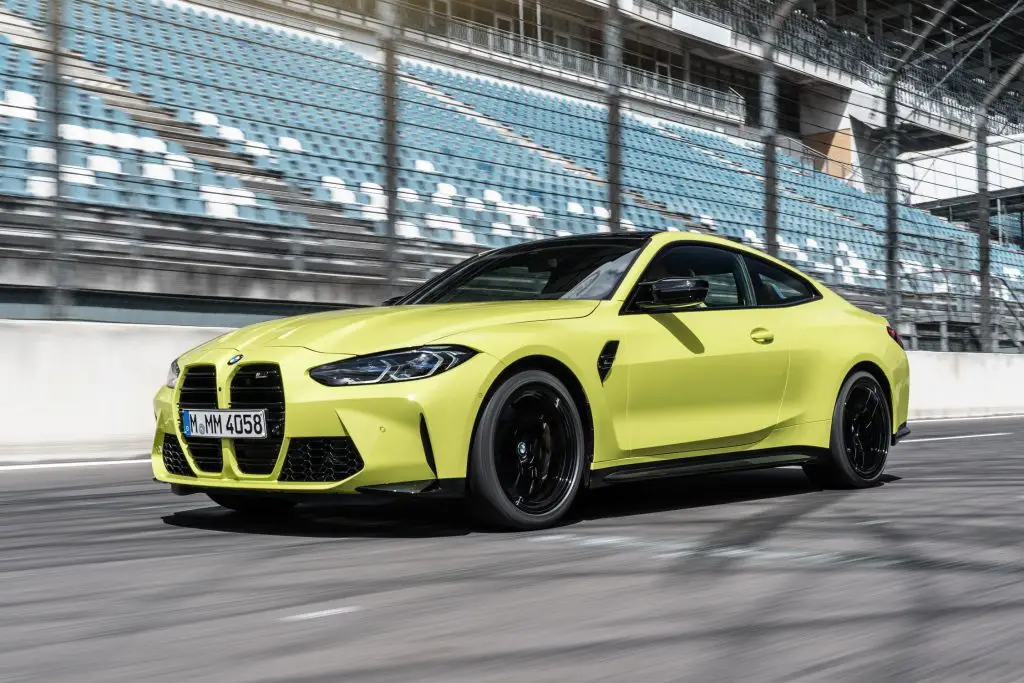 Do you want a sports car BMW that is even larger than the M3, but still has a manual transmission? That is where the BMW M4 comes into play.
Just like the M3 and the M2 CS, the BMW M4 is a high-performance variant of the 4 Series, and it shares many of the same specifications as the M3.
However, the M4 is larger than the M3, but it still comes with a 6-speed manual transmission. The M4 also has the same engine as the M3, and it produces same power. As a result, the M4 is able to accelerate from 0 to 60 miles per hour in just you guessed it, 3.8 seconds.
Are there any BMW SUVs with a manual transmission?
Now you might be wondering, hey, there aren't any SUVs on this list, have there been any BMW SUVs with a manual transmission?
Unfortunately, there are no SUVs in their lineup with a manual transmission. However, BMW for a short period sold the E53 BMW X5 with a manual transmission. Back when the first generation of the X5 was released it was considered more of a sporty SUV, rather than a luxury vehicle like it is today. Because of that, BMW offered it with a 5-speed transmission right out of the box.
Now, I kinda wish I owned one of these.
Conclusion
So there you have it! Currently, BMW's only current vehicles that offer a manual transmission is the BMW M2 CS, the BMW M3, and of course the BMW M4. I have no doubt that BMW is trying everything they can to continue offering manual transmissions, even though the industry as a whole is moving towards faster shifting, yet less fun dual-clutch transmissions.