In 2006, Audi released the R8 to the world. While this was not only the beginning of one of my favorite supercars, it also launched the LED driving lights to the world. Before this, DRLs (driving lights) were used as a safety precaution but little else. However, the R8 turned its driving lights into a way to set itself apart from the competition.
Unfortunately, it took much longer for this technology to trickle down to other vehicles, especially my 2007 Chevrolet Tahoe LTZ project vehicle. However, these Anzo Switchback Project Headlights are perfect for bringing my aging Chevy into modern times. But are they worth it? We will discover that in this article (or you can watch this video below).
Why should you trust me? Not only have I been in the automotive industry for years, but I have always enjoyed cars since I was a little kid. Now, I work full-time helping people find the right products for them, especially for their vehicles. I have installed these headlights on my SUV and want to share my thoughts. You can learn more about me here!
Quick Note: Thank you RealTruck, for sending out these headlights to me free of charge to take a look at in person! Not only were they not guaranteed coverage in any way, but they also didn't require anything of me in return. All opinions are my own!
Table of Contents
What are the Anzo Switchback Projector Headlights?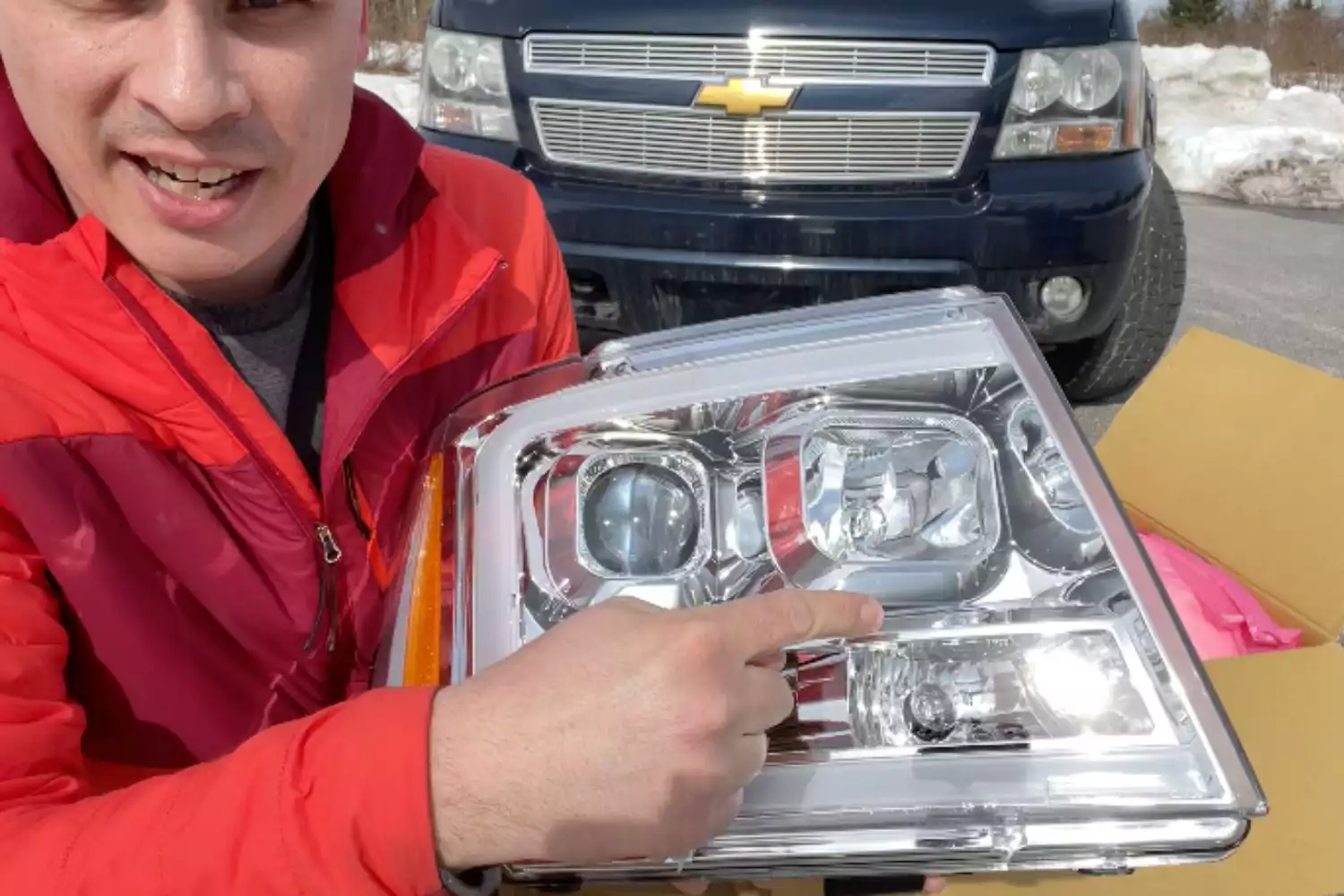 These headlights are a plug-and-play headlight assembly replacement. They are built to replace your OEM headlights while maintaining brightness and usability. While I am installing the chrome version of the headlights (my preference), they also offer these in a blacked-out version. These include everything you need, including wiring, bulbs, and the assembly to get you going. While every vehicle differs, my Tahoe only required a 7mm, 10mm, and a flathead screwdriver to install.
Specifications:
Headlight Type: Projector Headlights
Install-Type: Plug-n-Play
Pros:
Restrained, and stock-like styling

Addition of LED driving lights (that are also turn signals)

Easy installation that is plug-n-play

High-quality build

Made in the USA
See Price: Anzo Switchback
We earn a commission if you make a purchase, at no additional cost to you.
Who are these Anzo Switchback headlights for? 
These headlights are perfect for those looking to modernize an aging vehicle. Old headlight assemblies make your car look more aged and dangerous if damaged, yellowed, or after years of pitting from rock chips. If this sounds like you, these are worth the splurge!
If you have minimal mechanical skill (like me), you should have no problem installing these headlights, and you will be more than thrilled with the results. I was worried about the build's quality and the brightness (due to some other reviews); however, I have not seen that as the case here.
How did I test these headlights?
I heavily believe in testing products out firsthand, and in the case of these projector headlights, I installed them on my vehicle. I have driven them at night, tried all the functions (including the DRLs in the daytime), and more.
What is the design of the product like?
These Anzo headlights do a great job incorporating updated technologies, such as LED driving lights, more significant turn signals, projector-style headlight beams, and more, while making them look as stock as possible. Too often, I see headlights that look out of place, which cheapens your ride's style, which is different here.
What did I LIKE about these headlights?
1. Restrained and stock-like styling.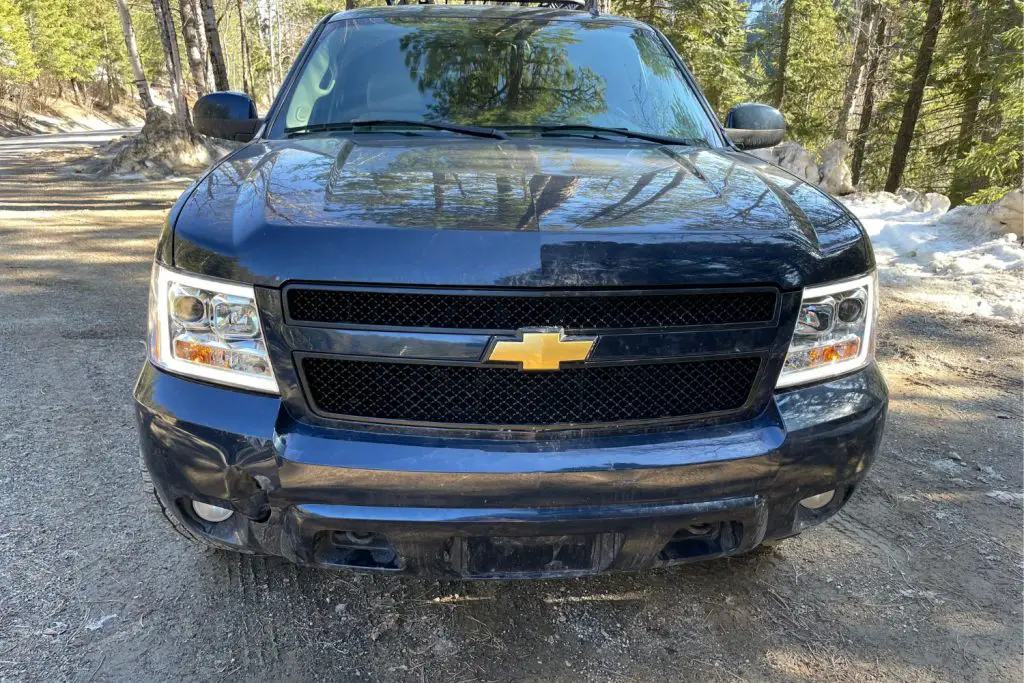 As I mentioned earlier in this article, I'm not too fond of headlights with plenty of unnecessary styling. These additions take away from the rest of the vehicle and cheapen it. Anzo has done a fantastic job making a headlight that looks like my Tahoe was meant to have these from the factory.
I have always been confused by the original headlights on my Tahoe, as their blacked-out housing has always looked like something purchased on the cheap on the aftermarket. Regardless, these Anzo headlights fixed that.
2. Addition of LED driving lights (that are also turn signals)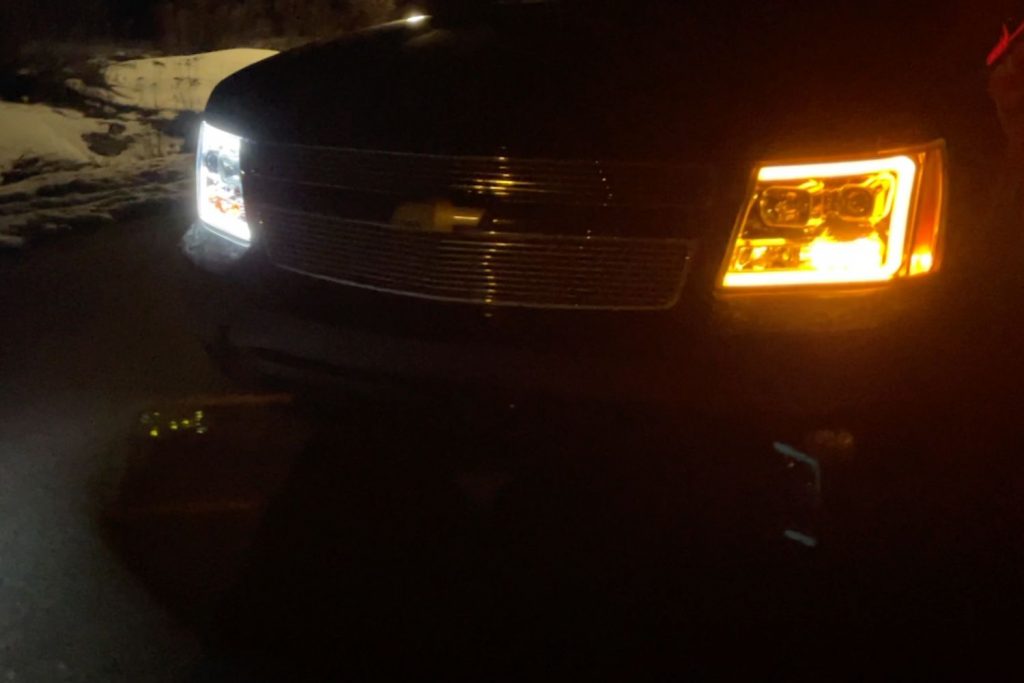 I have always wanted a vehicle with LED driving lights; however, I have never quite been able to afford a quality vehicle with this feature. 
With my budget of $10,000 for this Tahoe, it was the best vehicle I could find (and it has been); however, they still needed to add this feature by then. With these Anzo headlights, I finally can have this styling feature I have always wanted while staying within budget.
3. Easy installation that is plug-n-play
While I removed the bumper of my 2007 Chevrolet Tahoe to install these headlights, I now realize it was a wasted effort. Ultimately, all the installation of these headlights required were the following:
Remove two 7mm bolts on both of my wheel-well liners.
Remove two plastic clips on both of my wheel-well liners.
Loosen the bolts on the base of the headlight assembly behind the bumper (that bending back the wheel well liners allowed for)
Remove two bolts under the hood of my Tahoe and on top of the headlight assembly.
Pull the headlight assembly outwards and remove the wiring harness.
Now, with the new Anzo Headlights, do the above steps reverse.
Installing these headlights, with removing the bumper completely, only required about an hour and a half (with filming the video review earlier in this article included). If I hadn't removed the bumper, I could have done it in 30-45 minutes.
4. High-quality build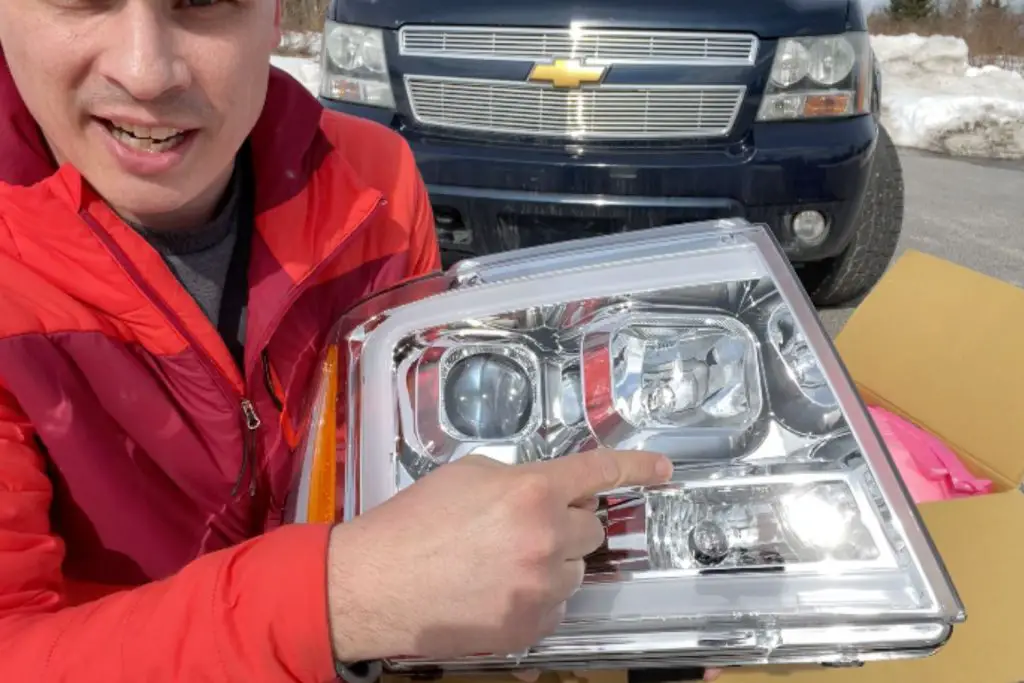 The quality of an aftermarket headlight assembly is a grab bag. It's challenging to know when placing an order if they will show up as complete garbage or exceed OEM quality, as most make a claim. Thankfully, in this case, I was highly impressed with the build quality and the fact that it included all components to do the job (even the bulbs). No quality complaints at all.
What did I NOT like about this product?
When I write these articles, I generally lay out the format and decide on the pros and cons before I start writing. I had to think for a while to find anything wrong with it, even if that one was weak. So here we go.
1. Higher price-point
These headlights are not cheap by any means. They are almost four times the cost of buying an OEM headlight. There are plenty of other options on the aftermarket for this GMT-900 platform. 
If you hope to get out cheap in replacing your headlights, this high-priced option will be hard to justify. That said, the quality is fantastic, and it completely overhauls the style of your SUV, making it well worth the cost.
How is this product different from its competitors?
The Anzo Projector Headlights are a high-end alternative to others on the market. However, with that additional cost comes better quality, plug-n-play compatibility, and peace of mind, knowing you didn't wire your headlights incorrectly. A common thread around cheaper alternatives is lower quality bulbs, build, and the requirement to splice wires together (as many people don't know how to do this).
Frequently Asked Questions
Why are my Anzo headlights fogging up?
Headlights will generally fog up when some moisture has made its way into the assembly, and the air on the outside is warmer than the inside. Check your housing for cracks or that your lights must be installed correctly.
Are Anzo headlights adjustable?
These headlights utilize the factory method of adjusting vertically. My 2007 Tahoe has a bolt on the base of the assembly, allowing it to adjust quickly and easily.
Where are Anzo headlights made?
Anzo is an American-Made brand! They produce their headlights in a facility in Southern California.
Final Thoughts
If you go back and forth on replacing your headlights with something better, you should rest assured that these are as good as claimed. I have nothing wrong to say about these headlights, and I doubt you will, either.