I am, and likely always will be, a massive fan of Lamborghini vehicles. They are loud, flashy, fun, and something to strive to buy one day for most people. That said, it is essential to keep in mind the price point you are aiming for, so let's dig into the average price of a Lambo and the different entry points to their different versions.
While it is difficult to say how much the average price of a Lamborghini is, as they have plenty of different versions of their three vehicles to sell, the average price will sit around $250,000.
This price is due to the rich mix of their entry-level Huracan, the ever-so-popular Urus, and then the smaller combination of expensive Aventador vehicles.
1. Lamborghini Huracan – Base Price: $261,274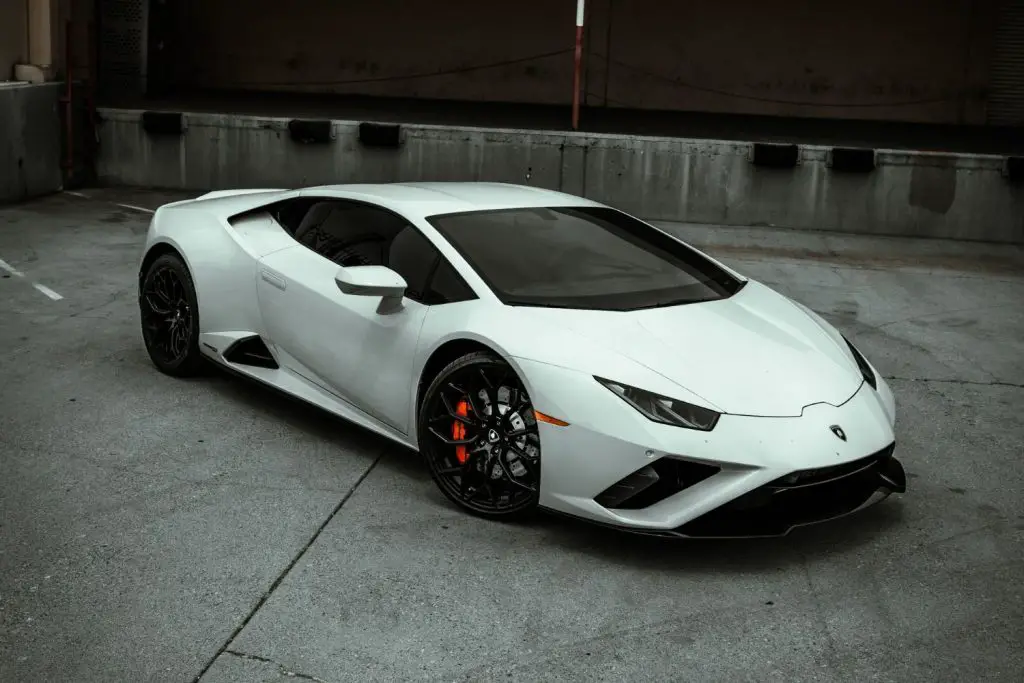 As of this writing, the Huracan's base Evo starts at around $261,274. However, as you will hear throughout this article, you can choose many more things for each vehicle to make your own. The Evo is Lamborghini's version of the "entry-level" platform and is a great deal (if you can afford it).
If you are looking for more fun around the corners, consider upgrading to the Huracan STO, the RWD version of the vehicle, starting at around $328,000. Now, if you want one of the newer trims, you can always go with the Huracan Tecnica, which shakes up the styling of this small supercar. This new entry-level Huracan starts at $248,295.
The newest addition to the Huracan lineup is also one of the most radical. Straying far away from street performance domination, you have the Huracán Sterrato, an off-road-oriented sports car. This unique sports car starts at $271,500.
2. Lamborghini Aventador – Base Price: $394,000.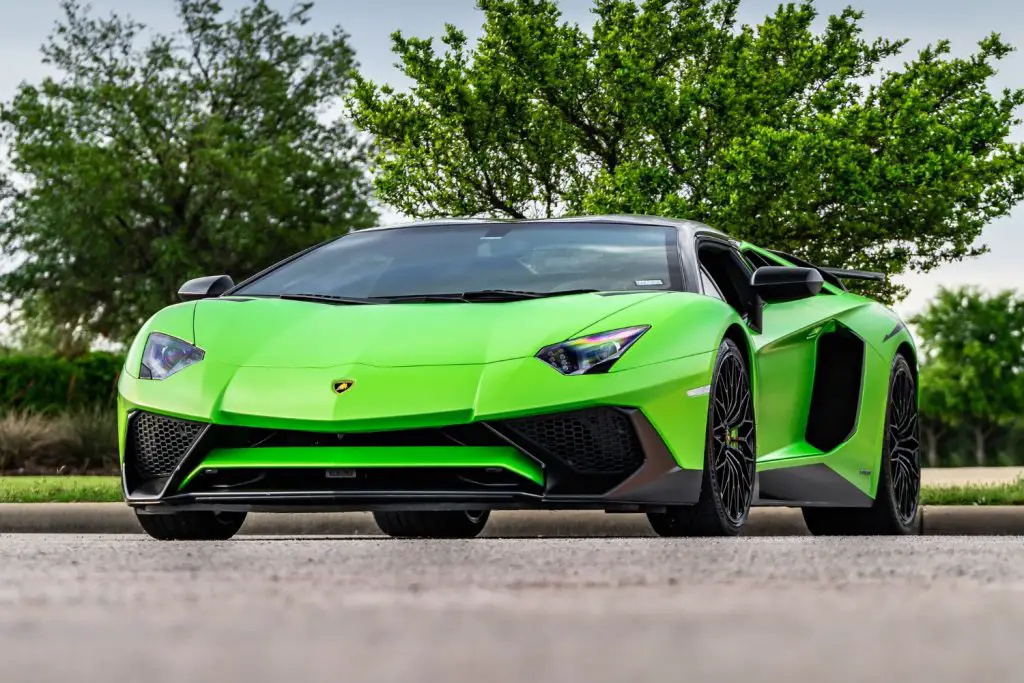 The base price of a Lamborghini right now starts at around $394,000. However, options are aplenty, which can quickly go up from there, with the average cost of one of these new vehicles being much higher than this.
The Aventador is, of course, the flagship vehicle for Lamborghini, and many different versions of this vehicle exist; the range-topping Aventador SVJ (and Roadster) can start anywhere around $574,000 and up.
Not to mention all of the bespoke versions of this vehicle, including the hybrid drivetrain Sian (around $3,600,000, which sold out before it was announced), the retro-styled Countach ($2,640,000), with the list going on with the Veneno, Centenario, Essenza and more. If you are looking for the best in fast, flashy, and fantastic cars, you can't go wrong with an Aventador.
3. Lamborghini Urus – Base Price: $225,000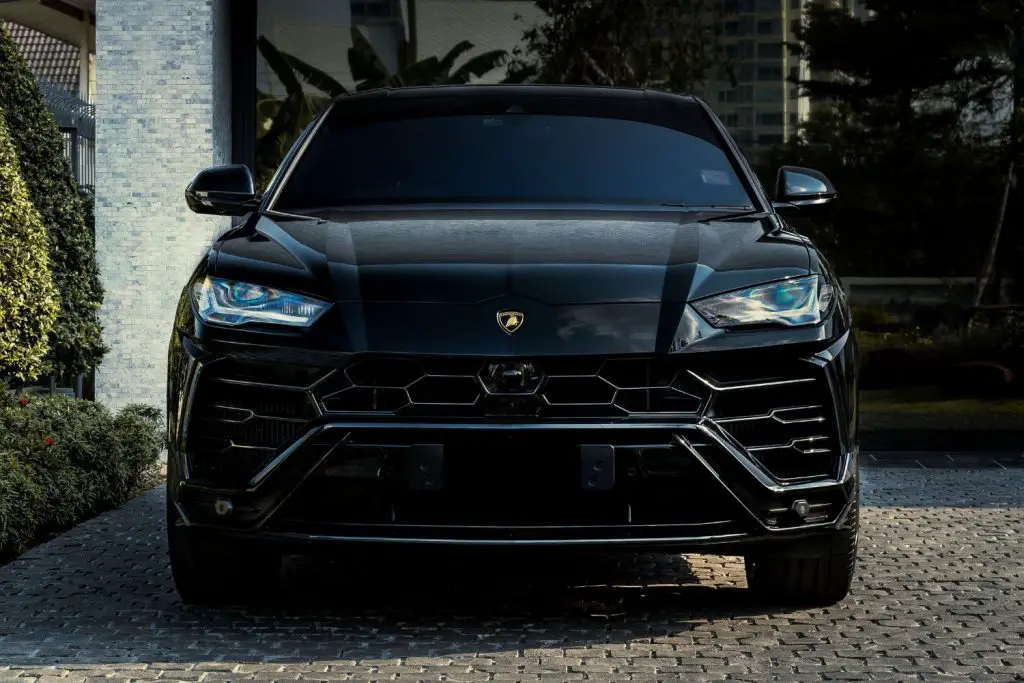 The Lamborghini Urus has taken the world by storm! As one of the first super-SUVs (which is also quite heavy), it is an all-wheel-drive, high-performance Audi RSQ8 in disguise.
Sure the purists hated the Urus to start, as it stood against everything Lamborghini stands for. However, sales figures have spoken for themselves. This super SUV shows 5,021 units sold back in January of 2022. The Urus is quickly becoming the highest-sold vehicle that Lamborghini has sold (outside of the Huracan).
The base price of this SUV starts at $225,000. The Urus can then be optioned much higher than that.
Recently, the base model Urus was finally greeted with two new performance trim levels, the Urus S and the Urus Performante. Both of these jumps the price up considerably.
Why are Lamborghini vehicles so expensive?
Lamborghini vehicles are expensive because they offer a level of performance and luxury unrivaled in the automotive world. Lamborghinis are some of the most sought-after cars on the market, and they command a premium price tag.
Lamborghini also offers several vehicle customization options, which can further drive up the price. Outside of just customization and styling, the amount of research and development alone allows them to command a higher price than your average car. With its supercars and super SUVs, this is why the brand can compete with companies like Ferrari and more.
How much are used Lamborghinis?
Now, if you want to save a few bucks and get a used Lamborghini, you are in luck! Thankfully, over the years, some of the older Lambos have lost some of their value, allowing even an average person to afford one.
A great example would be the Lamborghini Gallardo being well under $100,000. Looking at even older versions, you can find the Silhouette and the Jalpa for reasonable prices.
Please don't count on getting some of their iconic cars like the Countach or Mercialogo or anything less than the cost of a new Huracan, as prices have risen quickly. 
This can also be said for the bespoke versions of their vehicles or their one-offs, as those vehicles sold for millions new but generally only gain value due to their exclusivity.
Conclusion
Lamborghinis are excellent cars, and while they are expensive, there is a used market for those looking to get their hands on one.
These cars offer unparalleled performance, luxury, and style unrivaled in the automotive world. A Lamborghini is a great car to add to your collection if you have the budget. 
If you don't have the money, keep reading about them and working hard until you can! Lamborghinis are definitely worth the wait and the price tag.